We're taking a moment to shine a spotlight on Kaitlyn Jarnagin, our Member Success Manager. This post is co-written by Robert Friedman, our Executive Director and Kaitlyn.
Robert Friedman: Kaitlyn recently celebrated her 1 year anniversary at Permanent and anyone following us can clearly see her impact on the organization. She has been working hard both out front and behind the scenes to help the members of our growing community – users, partners, and donors – successfully achieve their goals.
If Permanent is going to achieve our mission to preserve and provide perpetual access to the digital legacy of all people, then we must remain accessible to everyone in ways that the traditional institutions of preservation may not have not been. Our financial model is one half of that approach and our preservation system is the other.
Permanent.org is designed to be an accessible cloud storage platform that is easy-to-use for anyone with a smartphone, internet access, or connected to one of our community partners. Permanent's Member Success manager, Kaitlyn, plays a critical role and is responsible for ensuring that Permanent.org members achieve their preservation goals.
Kaitlyn joined Permanent as the Member Success Manager in 2021 after establishing herself as a digital archivist with a diverse background across the cultural heritage sector. Her past experience ranged from transcribing and publishing oral histories, to conducting digital media forensic investigations, to digitizing Cuban cultural audiovisual media. Kaitlyn has also worked closely with a wide variety of archival software tools such as ArchivesSpace, Archive-It, Archivematica, BitCurator, ResCarta, and many others. Her demonstrated passion for community impact and direct service work made her a perfect fit for a role at Permanent in particular.
However, the thing that really clinched the job for her was definitely an admiration for You Need A Budget, the financial services application that she shared with the team. Kaitlyn nicely identified and leveraged the incredible work the YNAB.com support team has done for their product when she was pitching her vision for Permanent. The YNAB focus on healthy budgeting as a habitual mindset and their use of simple concepts and principles to make an otherwise complicated and dull subject accessible to their community.
Of course, Kaitlyn's most visible contributions have been in her member support role. Answering member emails, phone calls, and support requests, writing and organizing knowledge base articles that cover our web and mobile apps, and recording video tutorials and demos keep Kaitlyn is quite busy on a typical day. If you've ever reached out to us with a question about how Permanent.org works, how to get started, or to manage a payment, you've already met Kaitlyn.
Yet, Kaitlyn still finds the time, energy, and enthusiasm to provide design, QA and backlog grooming support for our product development team. Kaitlyn jumps between contributing and leading roles on mobile, web app, and backend development projects. Some of her most notable achievements have been as the product owner for our new member onboarding flow, working with the director of engineering to publish our engineering roadmap, and leading our user activation research effort.
There's no doubt that Kaitlyn is an essential contributor to the Permanent mission and we are lucky to have her serving our members. Now let's let Kaitlyn share what motivates her to do such an incredible job in her own words.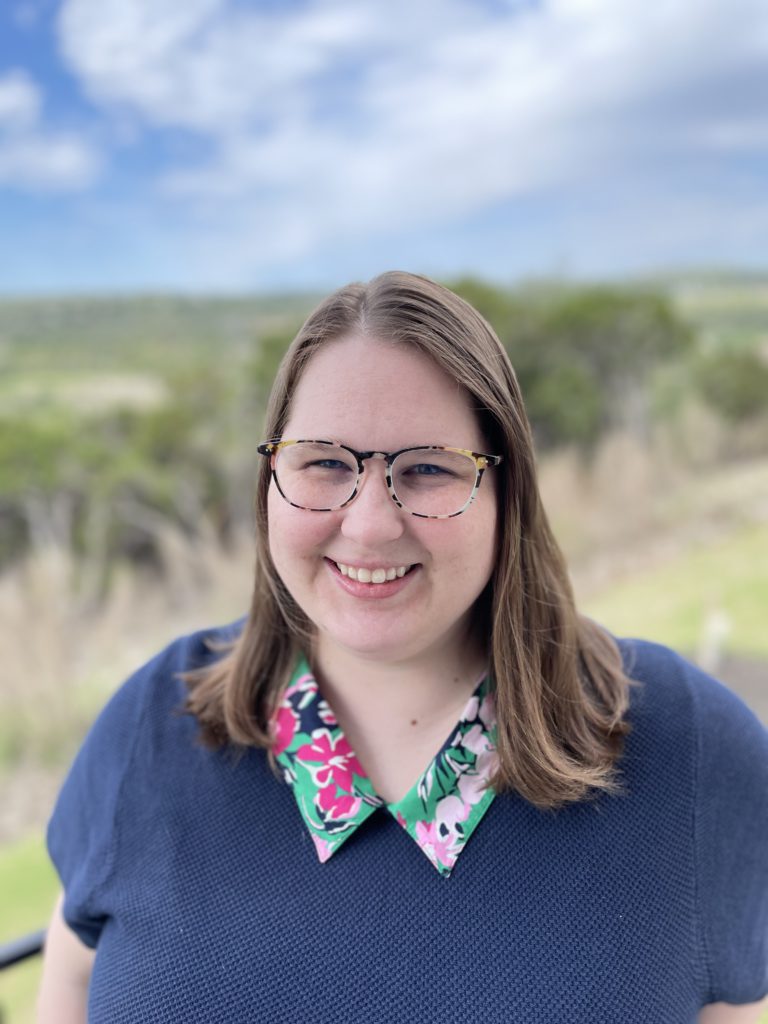 Kaitlyn Jarnagin: I first heard about Permanent during a lecture in one of my classes at the University of Michigan School of Information almost seven years ago. I was studying to become a digital archivist, and I was intrigued by the idea of a platform that allowed anybody to have a safe space to preserve their most important digital materials. I decided to write a paper for that class about the evolution of preservation for individuals, from the analog safety deposit box to services like Permanent.org that provide digital preservation for everyone. Though Permanent was still in its infancy, I kept an eye on its development through my early career as a university digital archivist, even attending a presentation at a conference by our Executive Director, Robert Friedman.
In my previous work as a digital archivist, I started digital preservation practices for archives by inventorying and migrating legacy digital media, acquiring and processing born-digital materials, and creating policies for these practices. My favorite part of my job was collaborating with students, partners, and community members to create plans to preserve their digital materials. I enjoyed learning from students and community members about how they create digital materials and talking with them about what digital preservation practices made the most sense and were the most practical for their project. Preserving your materials, either digital or physical, can be challenging, but I enjoyed helping people come up with a plan that works for them.
I was excited to join the Permanent team because I believe in the importance of our mission to preserve and provide perpetual access to the digital legacy of all people for the historical and educational benefit of future generations. Digital preservation can magnify already existing disparities between whose stories are remembered because digital materials require proactive maintenance to preserve over time. Permanent.org makes it easier for individuals to preserve their own digital materials by lowering the barrier for entry and assisting with the long term preservation through our endowment funding model and migrating files to preservation formats over time. I enjoy getting to work directly with our members to fulfill that mission and bringing their experiences and feedback to the rest of the team to create a better platform.